If you were sent here by a content creator, put their name in the "Additional Comments" so I know to continue sponsoring them.
2024 Batch SRP – $399 (scroll down for accessories)
Ordering Details ANNUAL BATCH, NO DELIVERIES UNTIL FEBRUARY:
TIMELINE: I am receiving orders until New Years. You will receive the SRPs by Valentine's Day (if in the US)
US SHIPPING: Shipping is free in the US. If you're ordering accessories like spare inserts and smart controllers, check out with all of it at once so it gets included with the SRP's free shipping.
INTERNATIONAL FREE INSERT: International Shipping is NOT FREE. But instead I give you free extra insert, so that you will have both large and regular sizes. Because international shipping sucks double if you select the wrong size.
---
Chart for inserts: (Order large if you're not sure, you can always jam random pieces of TPE in there to make it tighter. If you want to be extra-safe, order the SRP with one size, and buy the other one below under "accessories". Or ask for both in the comments when you're ordering an SRP, maybe I'll be nice)
Sizes run large: Several people got "regular" and found it too small, so far only one person got "large" and found it too big.
| Girth | Recommended Insert Size |
| --- | --- |
| < 3.5 inch | Regular, plus find some extra silicone/TPE from another toy to jam in there to take up some space |
| 3.5-5.0 inch | Regular |
| 5.0-5.5 inch | Large |
| 5.5-6.0 inch | Try the large, and if it doesn't work, message me and I'll send you some custom parts |
TDH / If you are planning on buying a doll: Buy the doll from dc.the-doll-house.com, and ask them to confirm compatibility with the SRP.
---
Spare SRP Inserts ($19.99)
If you're not sure what size insert you want, just buy one insert with the SRP, and the other one separately here.
Also, I sell these at cost, because I want people to get the best experience with their SRP. If you are worried about getting the wrong insert size, please get a spare of the other size.
---
Non-Compatible SRP Adapter ($79.99)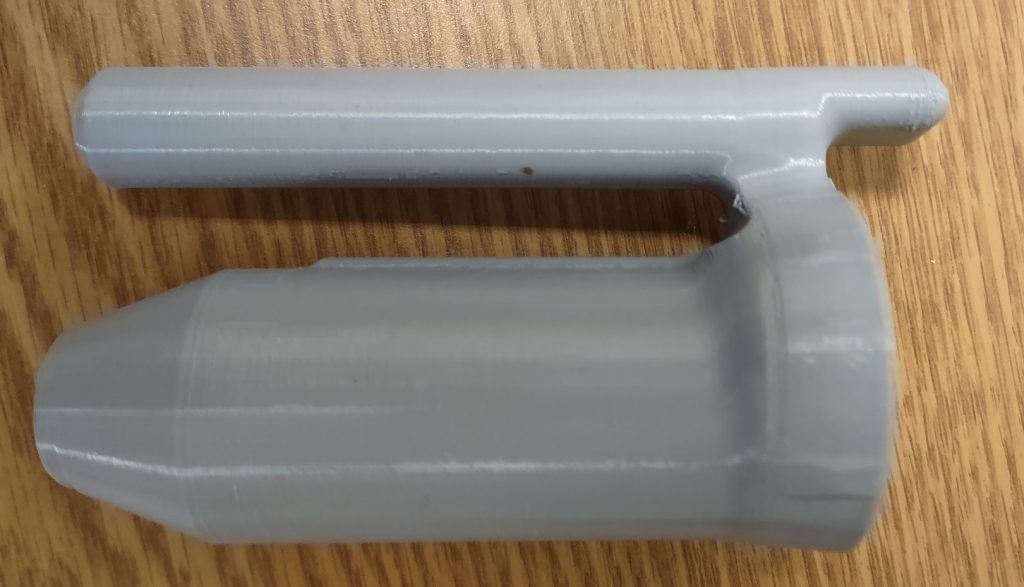 This is an adapter that replaces the back of the SRP, allowing it to be partially inserted into a non-compatible doll (i.e. one with a cavity that is <15cm, or with no removable insert) including non-full-size dolls. It inserts into both vaginal and anal cavities at once, and has a nub that allows it to be held in by a pair of panties or something similar. It still protrudes halfway out of the doll, so as such, does not give you the full insertable SRP experience.
It also requires a Philips screwdriver to install.
Finally: This is a huge compromise, and won't get you the full insertable SRP experience. It's recommended to get a compatible doll.
---
Waifu Goo ($45)
WAIFU GOO IS EXCLUSIVELY AVAILABLE AT THE DOLL HOUSE, CLICK LINK BELOW TO BUY:
https://dc.the-doll-house.com/DC-Accessories/DC-Repairs-Maintenance?product_id=4115
A special lube formulated based on complaints that mineral oil (for which the SRP is designed to be used with) was too watery.
Chemical Properties: Waifu Goo is an inorganic oil-based lubricant, meaning:
– It will not damage electronics, so can be used with the Revy Innovations SRP
– It will be absorbed by TPE over time, and can be used as TPE moisturizer (in place of mineral oil or petroleum jelly).
– It won't grow weird things (unless mixed with other substances)
Physical Properties: Waifu Goo is a gel with a low-melting temperature, meaning:
– It will (sort of) keep its form if left alone
– It has a consistency similar to liquid hand soap (this is the best analogy I could think of, if you ordered it and have a better description, please tell me)
– It will melt upon contact with body heat. You can tell because in addition to becoming much runnier, it will turn from a cloudy texture to a clear texture
---
Contact Email:
revy.at.home@gmail.com